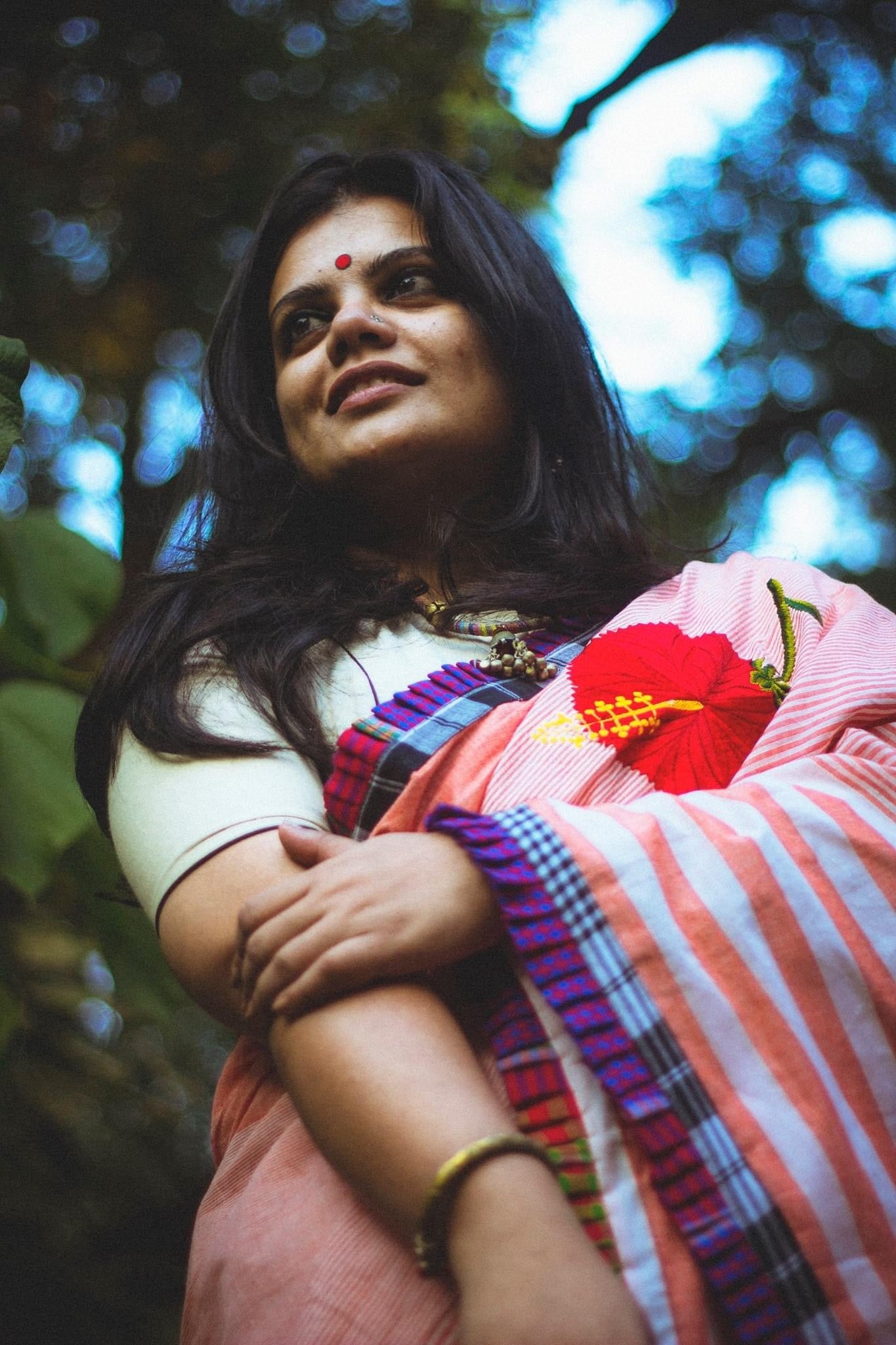 A big hello from Parama!
I am the founder of my seven year old namesake.
I am a textile artiste based out of Calcutta. By degree, I am a lawyer and had 10 years of career with a few of India's most noted law firms. A few years back, putting my fears and my salary cheques in a parachute (and let it go), I quit my years of law to pursue my passion in art.
In February, 2015, I started my own venture. My brand is into traditional Indian clothing which includes Sharee, Blouses, Kids ethnic wear and Dhutis for men.
"Parama" – as I lovingly call it is 'Stories on Fabric'. Through threads, needles and weaves, we tell stories of everyday, stories from Calcutta.
Calcutta is my biggest muse. I have been translating picture postcards of the city on fabric. Shiuli and Palash, the Yellow taxi, the Howrah Bridge, wise cracks on buses, College Street, Poila Boishakh, Kalighat, dialogues from Ray's movies, forgotten lyrics and old songs, poems and love letters have become a part of my work.
Nostalgia is also an underlying theme of the embroidered stories - 'Shelai Machine', Transistors and Mahalaya, Cassettes, School days – Kawla Binuni-School Bag have all become a part of our story telling.

We work with Kantha, Batik, Jamdani and other traditional art/textile/weaves of Bengal and India. We have our own set of weavers in Murshidabad and Phulia. Currently about 70 women work in our Kantha unit in Shantiniketan and about 35 in the stitching unit in Calcutta.

The love for the mundane and the simpler things in life is what makes Parama unique.